Nuts are a good source of protein. They are rich in vitamins, protein, minerals, fibre, healthy fats and various other nutrients that the body needs. They also support several important functions in the body since they are rich in these nutrients. Several studies also show that a small handful may provide our diet with essential vitamins and minerals, as well as protein, fibre, and unsaturated fats.
Here's some common nuts & why you should aim for a handful of them a day.
1. Walnuts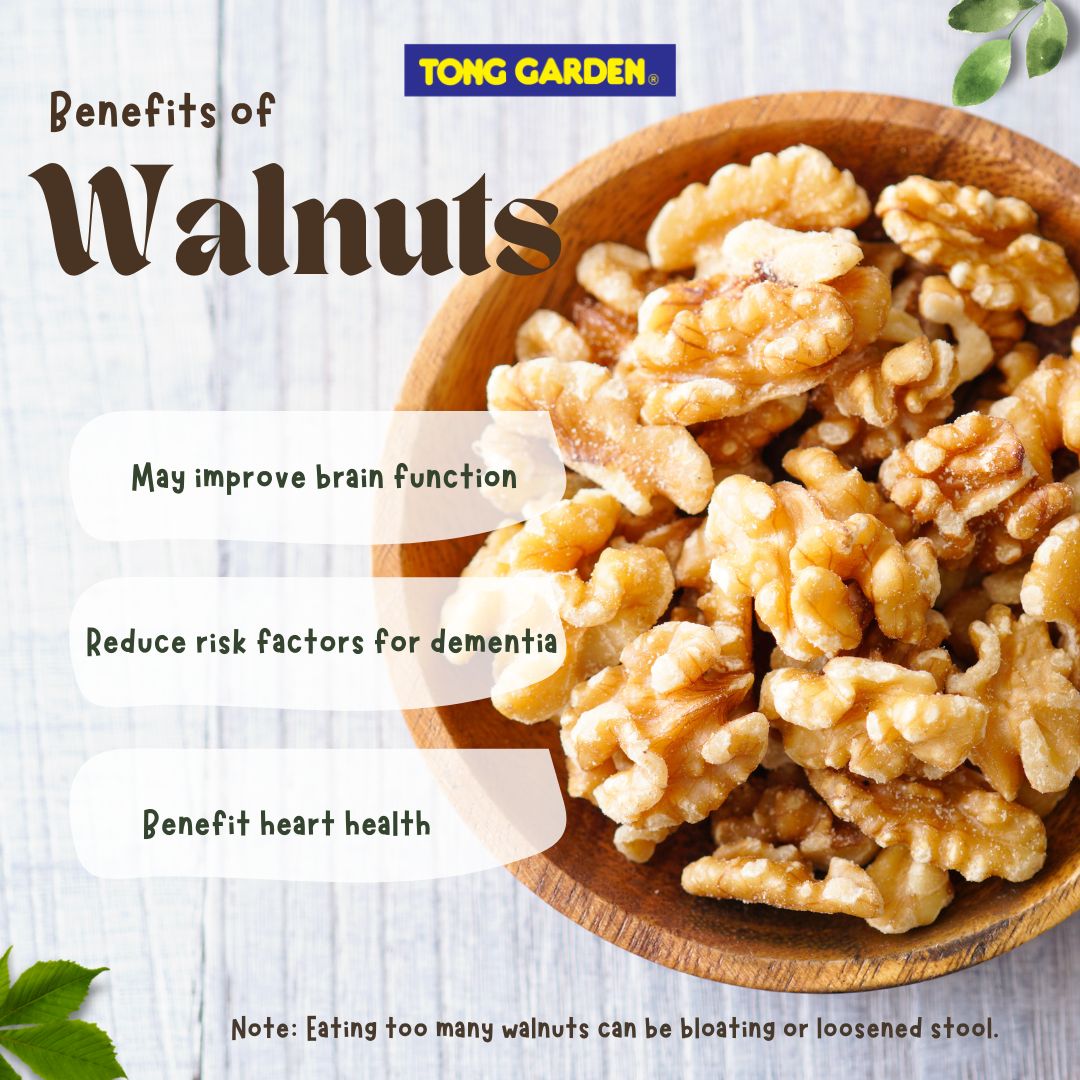 As we know, walnuts have higher antioxidant activity than any other common nut . This rich nutrient profile contributes to the many health benefits associated with walnuts, such as improved brain function, heart disease and dementia risk factors. You may either eat them raw or add it to salads, breakfast cereals, and baked goods. Shop Tong Garden Baked Walnut here.
2. Almonds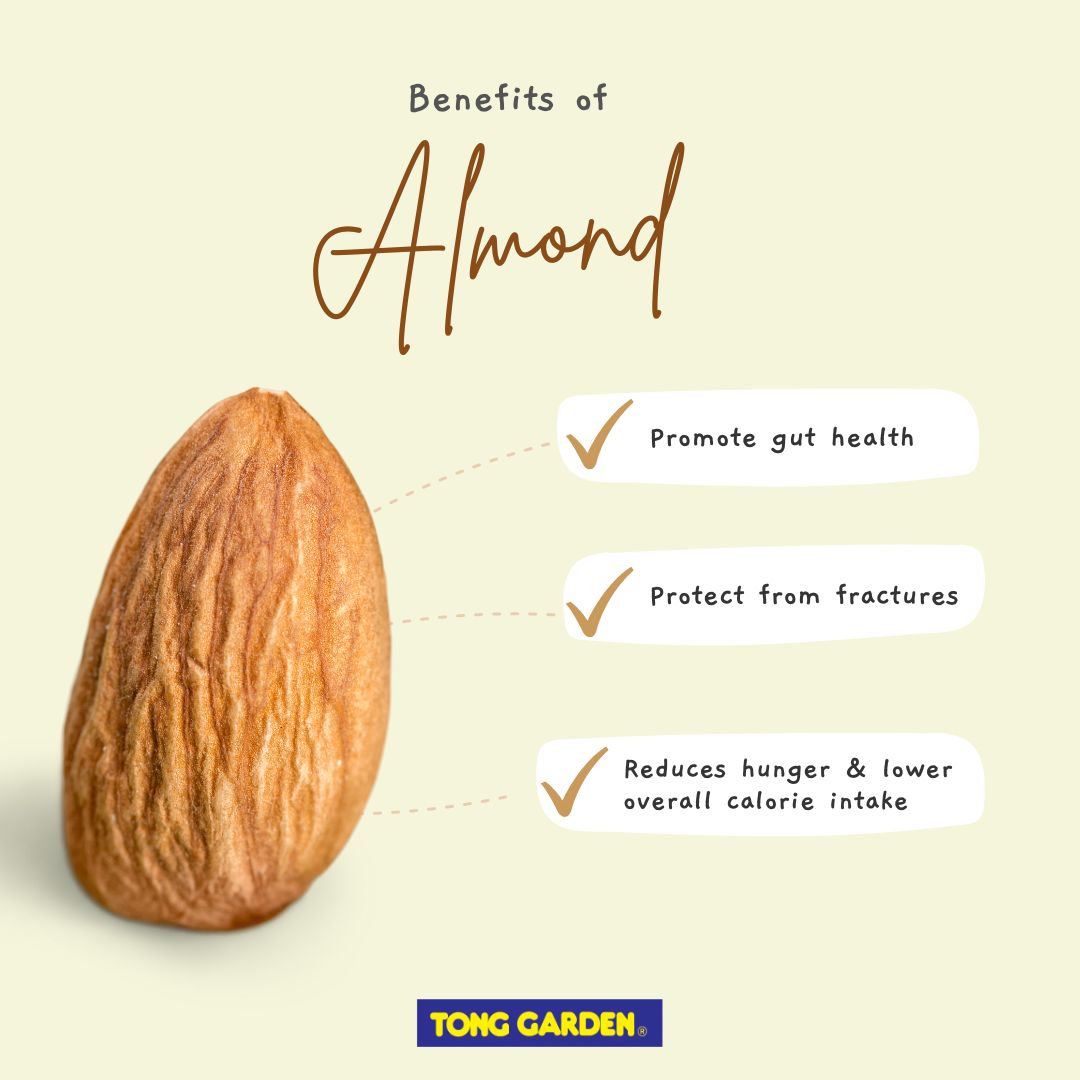 Almonds are rich in valuable nutrients for your body, like magnesium, vitamin E, and dietary fibre. The health benefits of almonds include promoting gut health, reducing hunger, and protecting from fractures. You can either eat them raw or roasted. Shop Tong Garden Baked Almonds here.
3. Cashew Nuts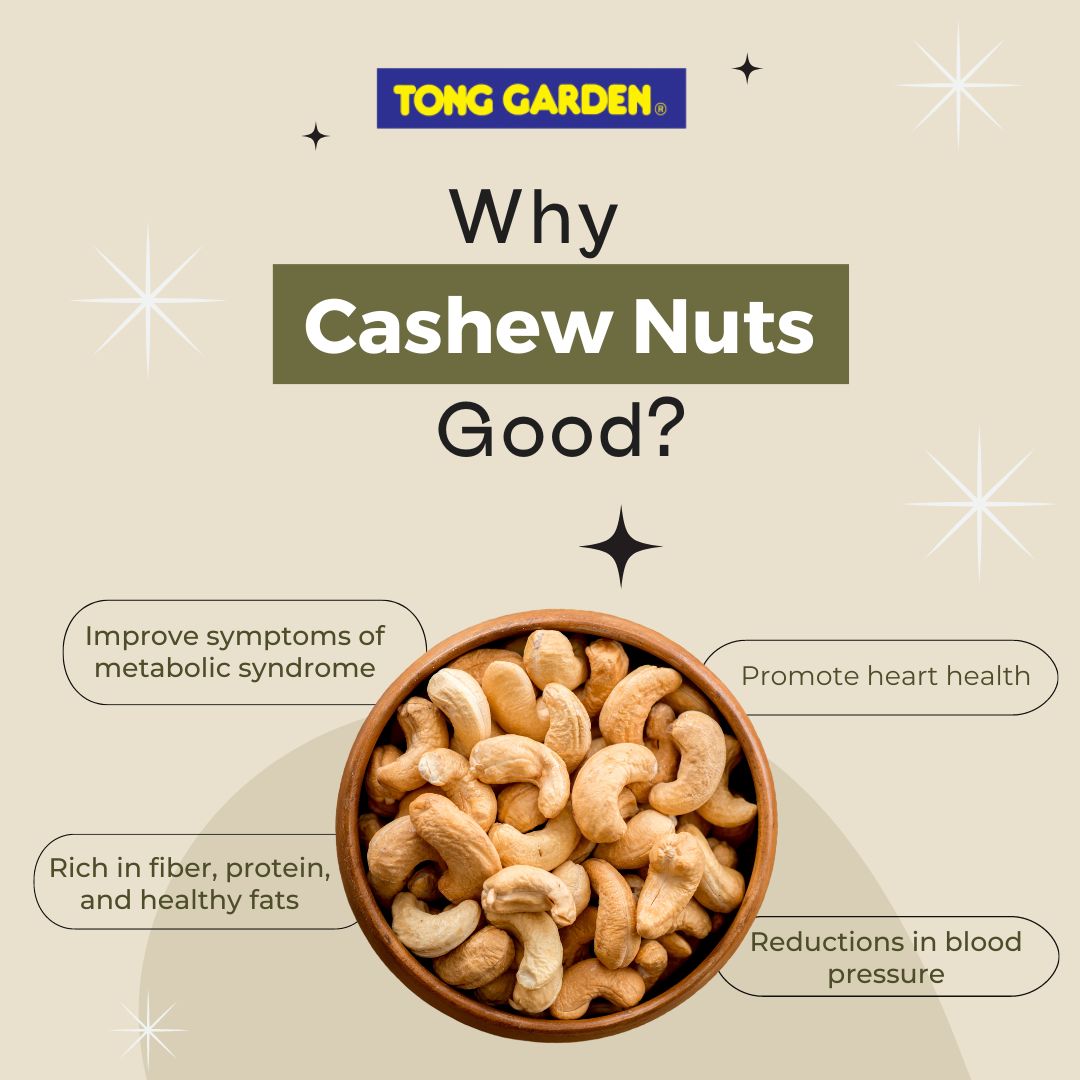 Cashews contain healthy fats, fibre, protein, and healthy fats. Also, they're a good source of iron, copper, magnesium, and manganese — nutrients important for energy production, heart health, immunity, and bone health. Shop Tong Garden Baked Cashew Nuts here.
Eating nuts on a regular basis may benefit your health in a variety of ways. Despite nuts being high in calories, nuts are a delightful complement to a nutritious, well-balanced diet if they are consumed in moderation. What are you waiting for? Snack better, snack healthier with Tong Garden!