Chinese New Year is just around the corner. We believe many of you are struggling what to buy for snacking and gifting. Fret not, we got you covered! Here are some snacks suggestions specially for you:
1. 3 in 1 Delight Nuts Gift Set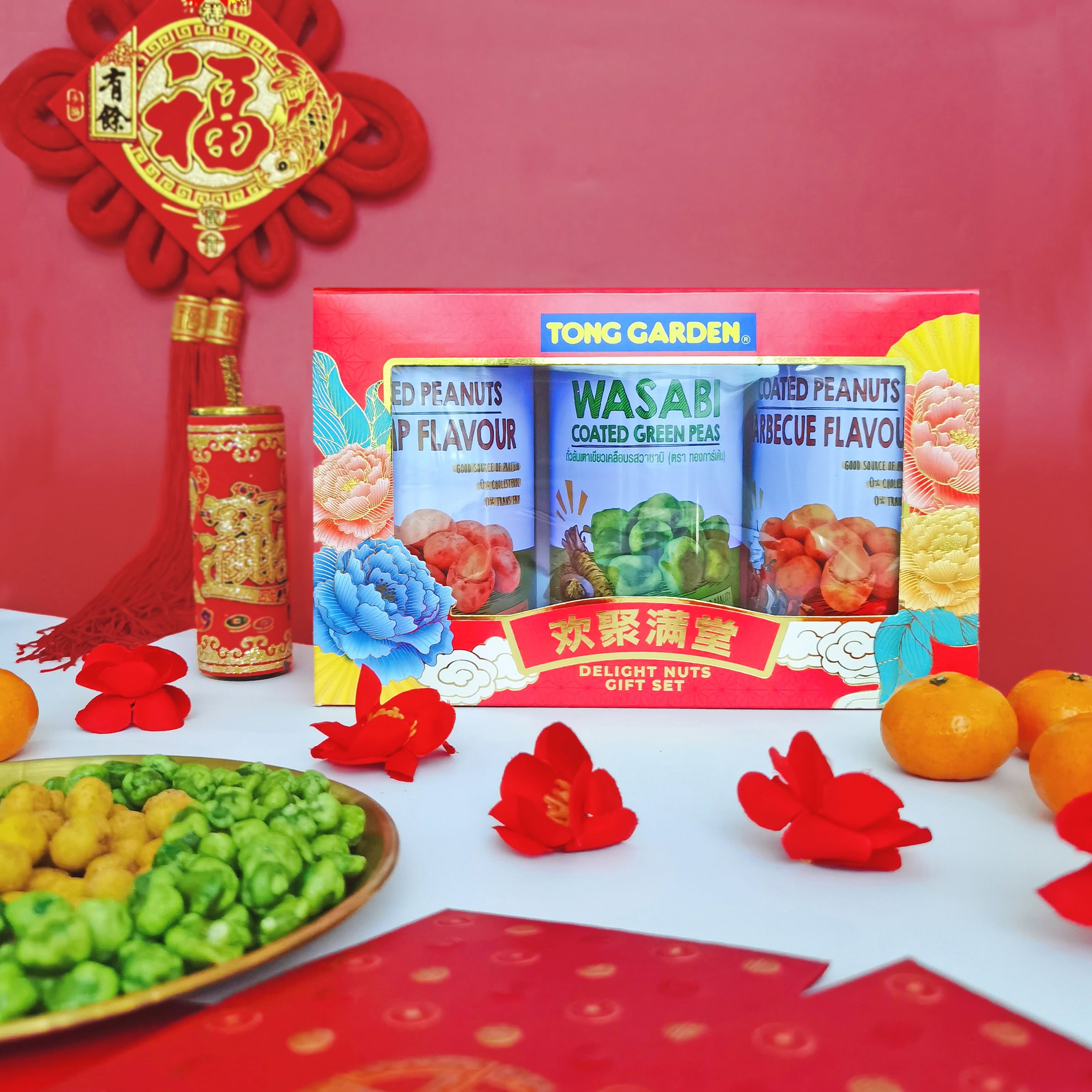 Peanuts are always the must-have nuts during Chinese New Year as it symbolises longevity. This Chinese New Year, we've come up with specially designed CNY packaging to suit your gifting needs. It is specially curated with 1 x BBQ Coated Peanuts 160g, 1 x Wasabi Coated Green Peas 180g, and 1 x Shrimp Coated Peanuts 160g. Buy one now.
2. Japanese Peanut Cracker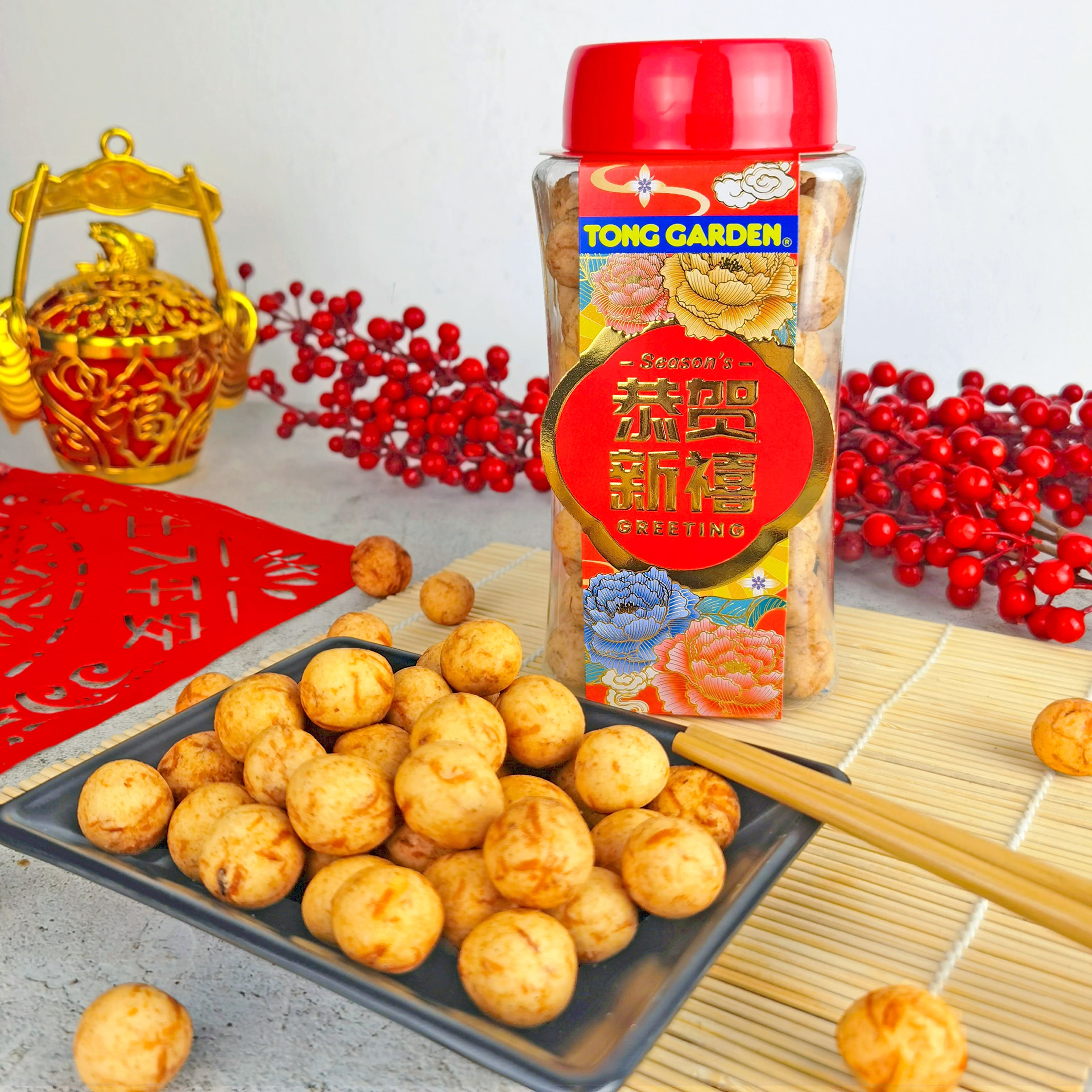 Our Japanese peanut cracker is made from peanuts that are coated in cuttlefish flavoured wheat flour dough and then roasted to perfection. Don't say we didn't tell you ---- It's only available during Chinese New Year period. Grab yours now before they're gone.
3. Baked Cocktail Nuts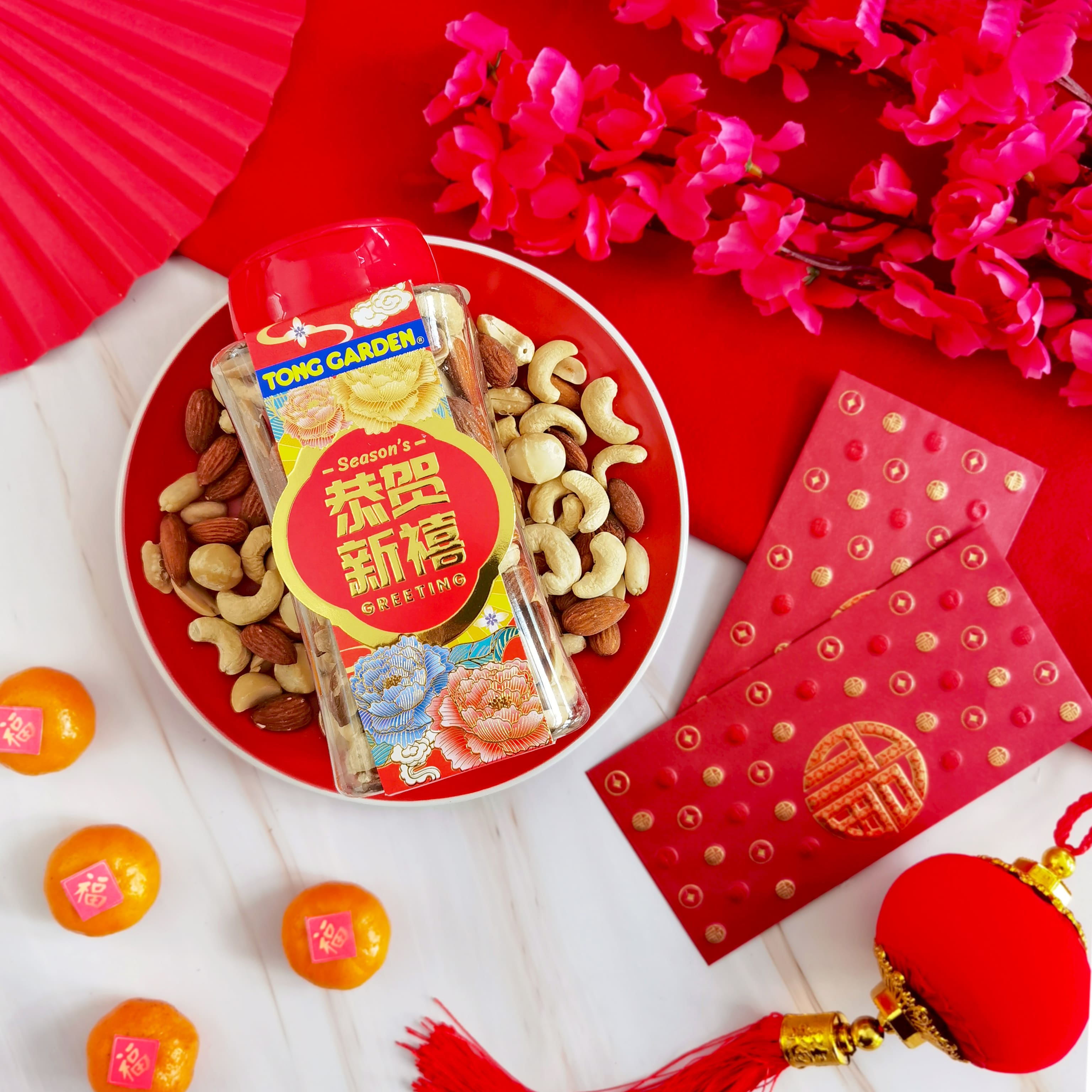 If you love mixed nuts, then cocktail nuts are for you! Cashews, almonds, peanuts and macadamias come together to form this four-in-one juggernaut. Buy yours now before it is gone.
4. Baked Crispy Seaweed Cuttlefish flavour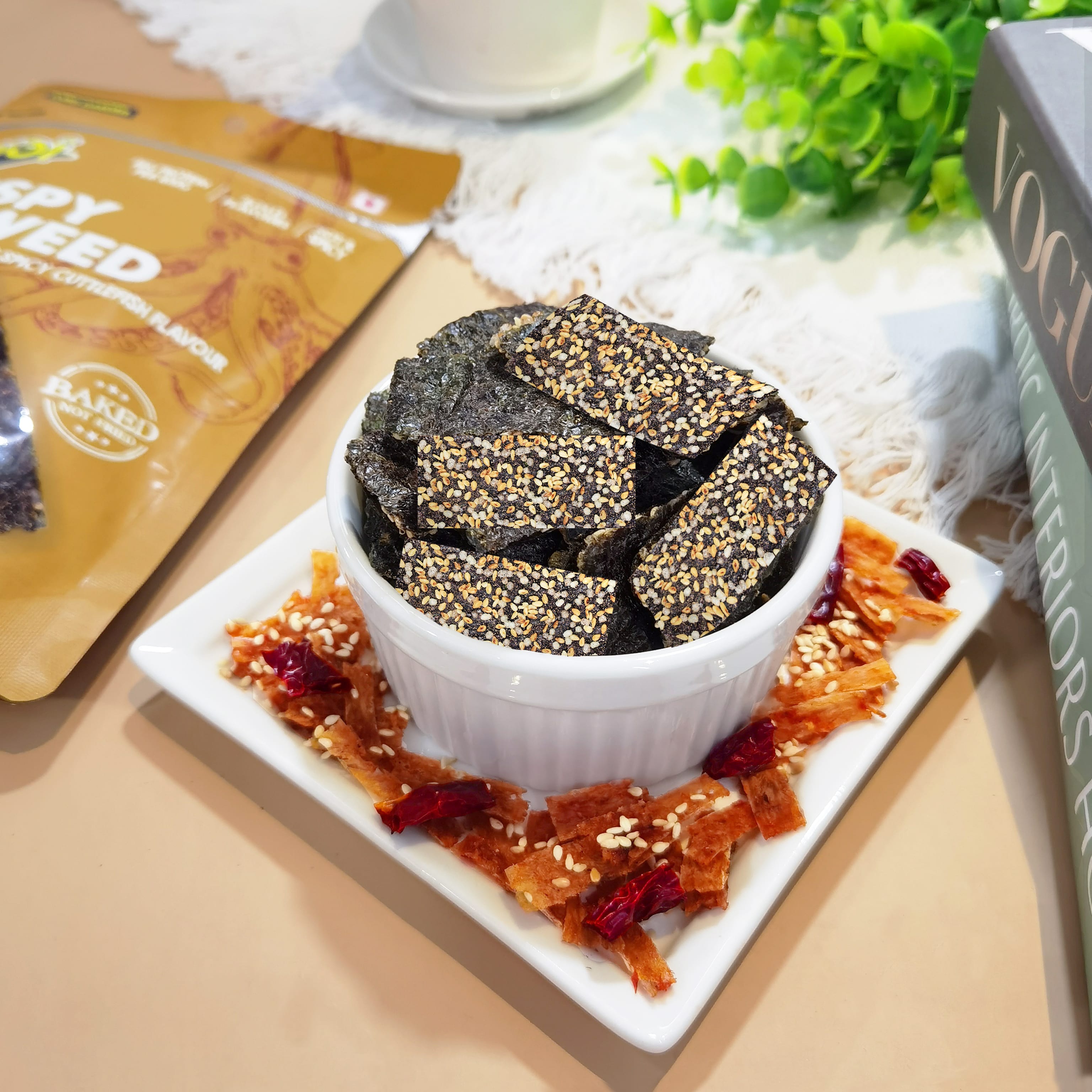 Love spicy cuttlefish snack but want something more? Try our crispy seaweed cuttlefish flavour then! A savoury and satisfying treat for any snacking occasion. Shop here.
5. Salted Sunflower Seeds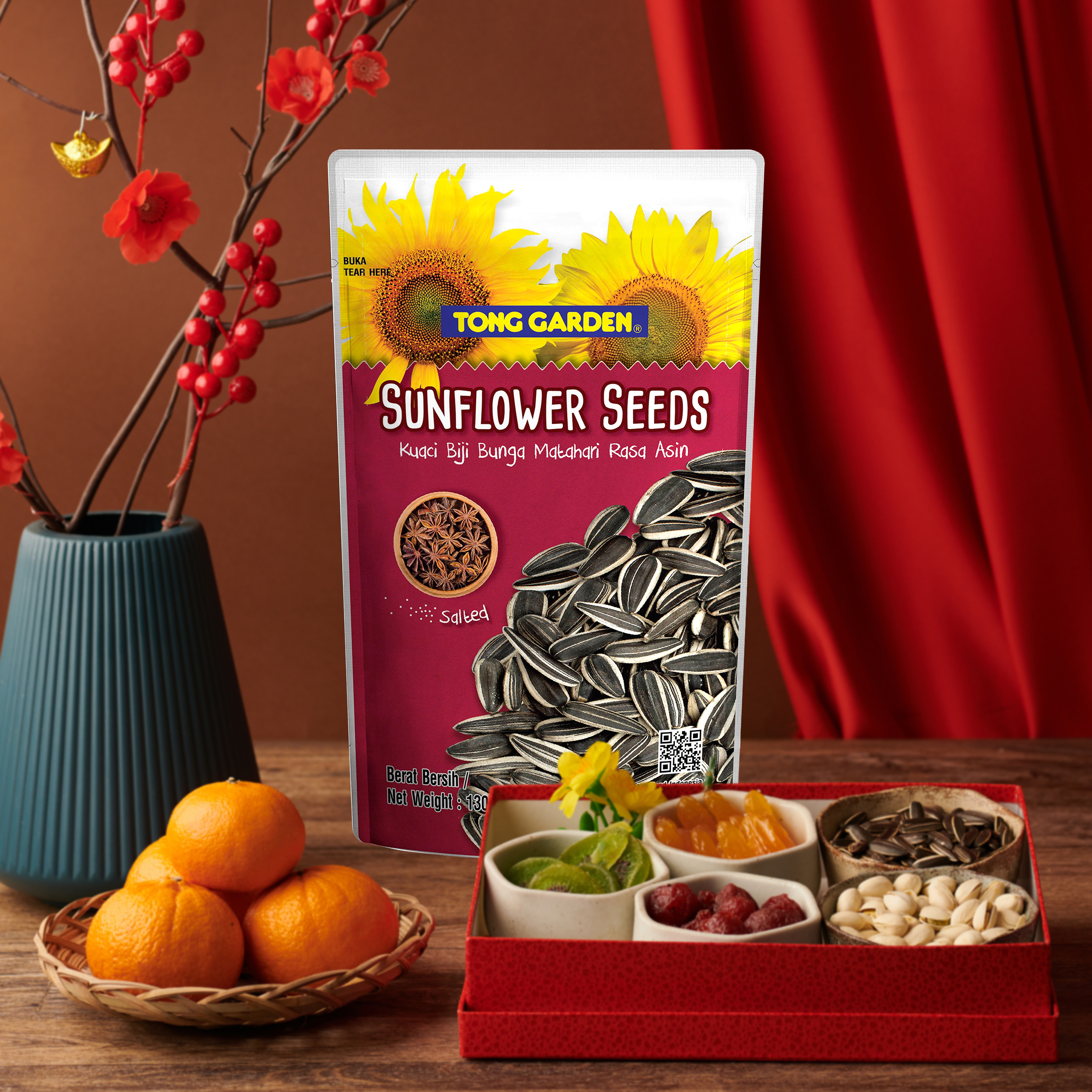 Don't forget to stock up some sunflower seeds this Chinese New Year. Loaded with protein, fatty acids, vitamins and minerals, makes it a perfect option to snack on during gatherings.
Before we hop into the year of the Rabbit, we would like to wish you a prosperous year ahead. May the new year bring you joy, peace, and lots of love. Happy Chinese New Year!