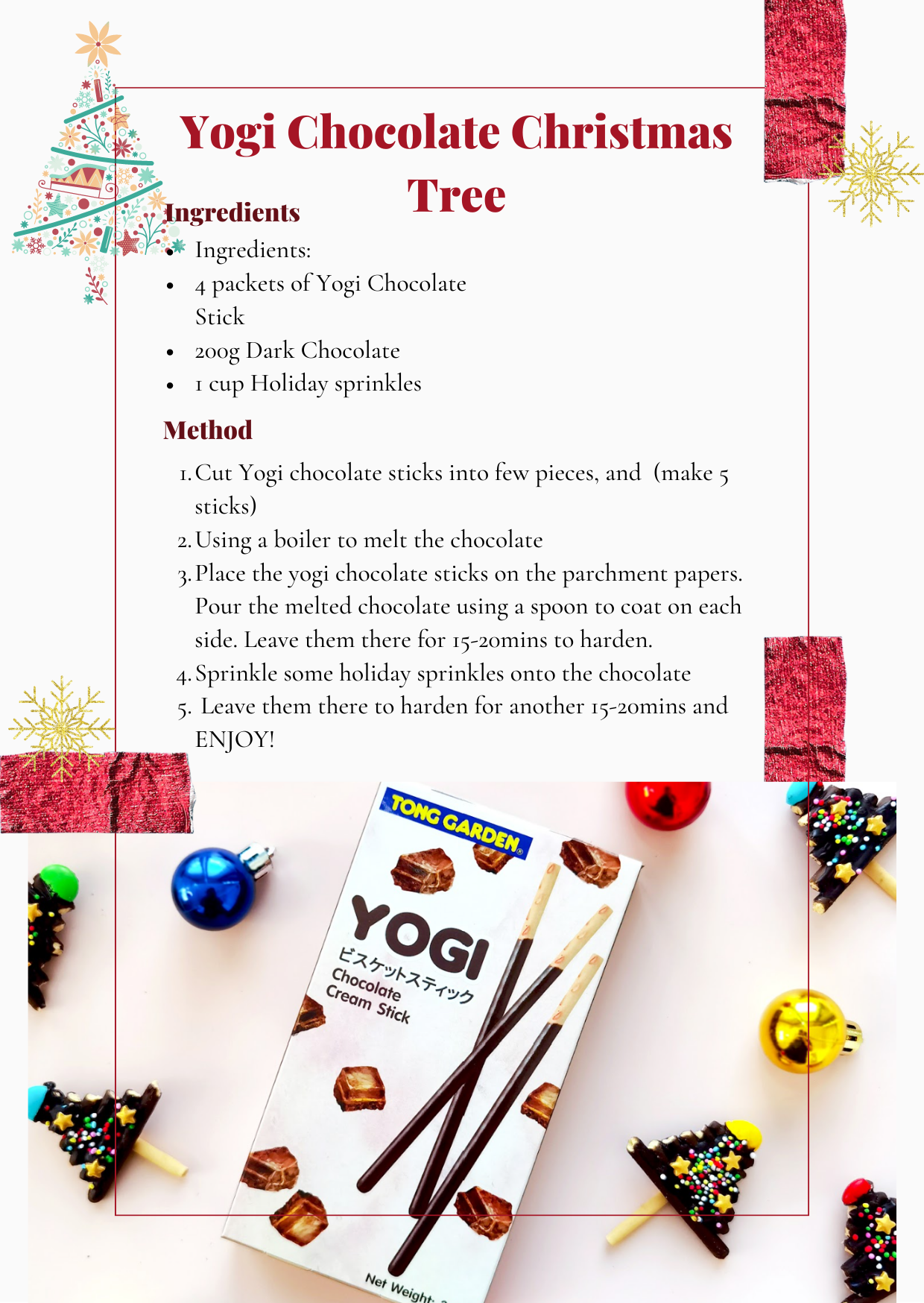 Christmas is just around the corner! Thinking of how to delight your kids this Christmas? Check out our Christmas recipe below --- Don't forget to make enough to leave out for Santa too!
Ingredients:
4 packets of Yogi Chocolate Stick

200g Dark Chocolate

1 cup Holiday sprinkles
Directions:
Step 1: Cut Yogi chocolate sticks into few pieces, and (make 5 sticks)
Step 2: Using a boiler to melt the chocolate
Step 3: Place the yogi chocolate sticks on the parchment papers. Pour the melted chocolate using a spoon to coat on each side. Leave them there for 15-20mins to harden.
Step 4: Sprinkle some holiday sprinkles onto the chocolate
Step 5: Leave them there to harden for another 15-20mins and enjoy!